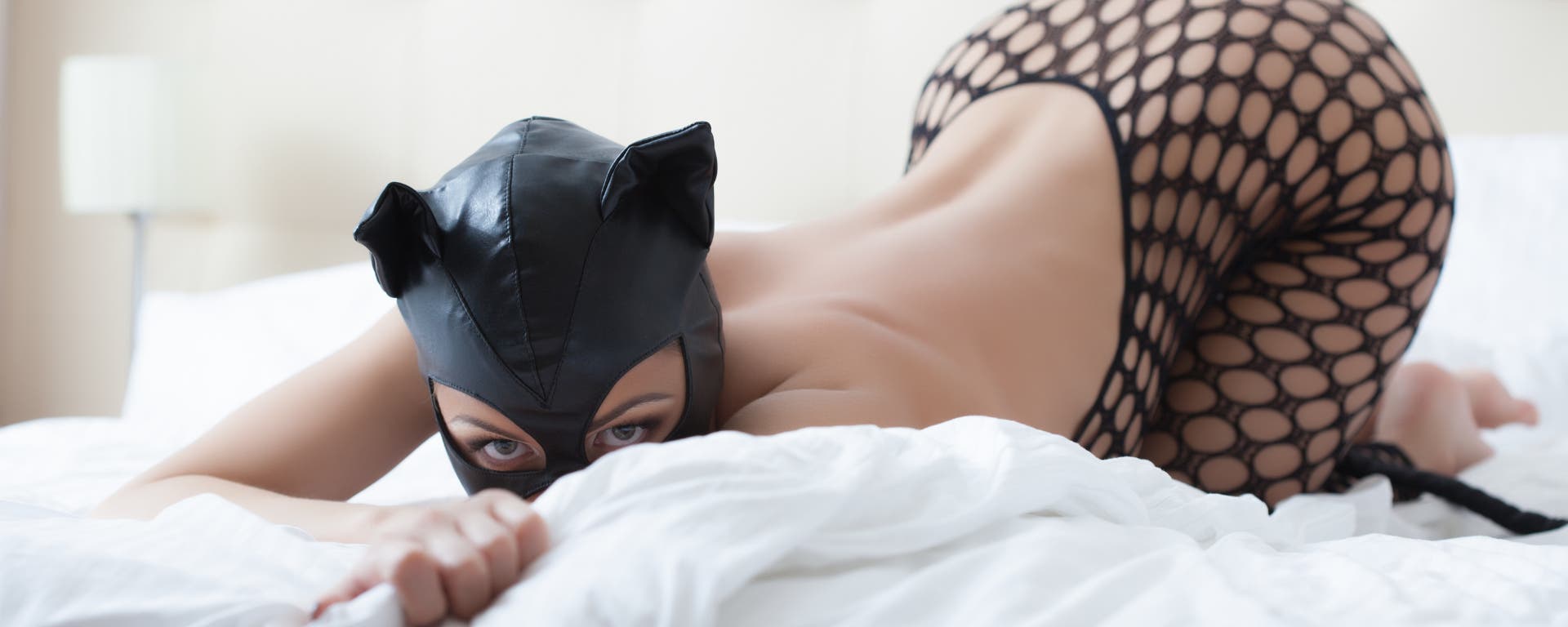 Erotic story: The other day at the fetish party
In the column "Que(e)rgedacht - Geschichten aus dem Nähkästchen eines Tellerrandtänzers", Ben Albers tells varied and exciting anecdotes from his intimate life. In his reflections, he does not shy away from the weightier questions of life. From amusing bedtime stories to profound experiences - Ben will gladly share his thoughts with you.
Preparation for a fetish party
Amorana author Marco visited a fetish party in the Zurich area with his girlfriend Pia and tells from a subjective point of view how he experienced "his first time". First problem: the dress code!
"I have had with my girlfriend Pia for a long time the desire to visit a fetish party. Porn and erotic films, but also the whole Fifty Shades of Grey circus have brought us to the taste to try something new. According to organizer info, dress code is a mandatory requirement for admission to the party. "By dress code we mean: Latex - Lacquer - Leather - Rubber - Kinky - Schoolgirls - Bitches - Suicide Girls & Boys - Gothic - Bizarre Elegance - Cyberpunk etc." it says.
She top, he flopp
Well then: Pia likes hot vinyl and leather outfits like Redella by Obsessive, in which she already seduced me in the bedroom. The dress emphasizes her figure, convinces with tight-fitting cut, a shiny leather look and exciting lacing. Thus, the front is designed with a stunning neckline.
Also the seductive corset set Kayla stimulates the fantasies! The three-piece lingerie convinces with a large, round neckline and the golden zipper look very adorable and erotic at the same time. Due to the short cut, the buttocks are only barely covered. If she then drunter still wears a tight thong, then it's about me. I love to pull the clasp gaaaaanz slowly down, unpack her beautiful curves and concentrate with all my senses on her body.
Shirt and kilt or latex shorts with bare torso?
But let's be honest: As simple as it is to put a lady into the matching fetish-tenue, the more trouble I have with the thought of doing the same to her as a man. I find the patent and leather look sexy on women, but I would never want to wear it myself. Pia accepts my attitude, but always finds a way to make me change my mind with pointed remarks.
Yes: She bought me a pair of vinyl briefs including a vinyl gilet. And yes: I tried out the outfits in the bedroom. But at the latest when I saw them in the mirror, my store went down. To cut a long story short: We finally settled on a pair of latex shorts and a cool, masculine charnel accessory that adorns my upper body.
It already looks a lot more masculine. But the thought of partying with her for an evening in this tenue still takes some getting used to. And the date of the fetish party is getting closer and closer!"