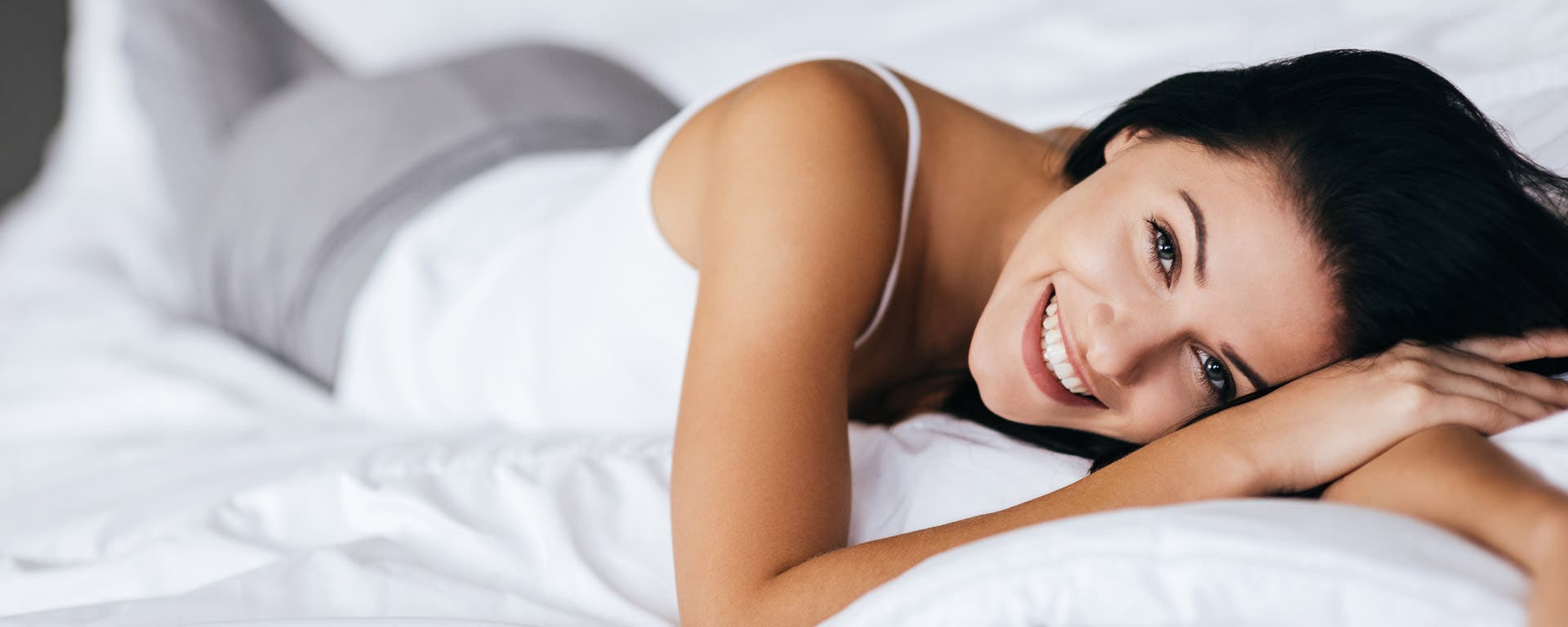 What you need to know about intimate care
The vulva and vagina are a really smart duo: together they function to regulate and cleanse themselves so that everything stays fresh. But what if you notice that this sensitive area is suddenly drier, your private parts are itchy or you feel a burning sensation?

Here's what can help with intimate care and which products are useful for soothing irritated skin.
Here's what to look out for in intimate care
If you experience pain and inflammation in your genital area, it may be a good idea to have a gynaecological examination. They will check whether there is a health problem behind it and you will be on the safe side.

If you experience itching, vaginal dryness or an external feeling of dryness, Viviflor can help you relieve intimate discomfort. The products are formulated with natural, well-tolerated ingredients to counteract uncomfortable symptoms.

Causes of discomfort in the intimate area
The skin of the vulva is very sensitive. Does it itch or burn? There can be several reasons for this. The gynaecologist Dr Eliane Sarasin, consultant for sexual medicine at the University Hospital Zurich and senior physician at the Breast Centre Zurich, explains: "The skin of the vulva can be affected during sexual intercourse, by synthetic underwear such as lace-trimmed thongs, by panty liners, damp or rough toilet paper, excessive intimate hygiene or by intimate shaving".
What to do for itching, burning and redness?
If you experience redness, itching or a burning sensation in your genital area, Viviflor's SylTech foam can help. It has been developed to treat exactly these symptoms: The foam soothes the skin and has a cooling effect. If you are affected by a vaginal infection, the foam can be used as an adjunctive therapy. Also handy: if you have razor burn, the foam reduces minor tissue damage and unwanted razor bumps.
SylTech foam is used for intimate care in the outer area of the vulva. This foam is based on soothing mallow extract, protective TIAB (monovalent silver ions), nourishing allantoin and moisturising hyaluronic acid.

The tin may seem small, but it's enough for around 140 applications. Not sure how to apply the foam? Watch this video to learn more.
What to do if you have a dry vulva?
Viviflor's Ginkgo Gel is especially suitable for a feeling of dryness in the intimate area. It is intended for the vulva area (i.e. externally) and is not used vaginally (i.e. internally). It was developed by Prof. Dr. Buchholz, a specialist in gynaecological oncology. It can help you before, during or after the menopause, after pregnancy or during/after chemotherapy.

The gel protects the sensitive skin in the intimate area. It is based on ginkgo biloba, which promotes blood circulation, and moisturising dexpanthenol and lactic acid. The lactic acid is responsible for optimally adjusting the pH value to the conditions in the female intimate area.
What to do about vaginal dryness?
Pain during penetrative sex? That makes intimate hours unpleasant. Getting moist is important - if the vagina is not moist enough, you may experience discomfort. A vaginal gel can provide first aid here: If you suffer from vaginal, i.e. internal vaginal dryness, NioSkin RCL Gel is the right choice for you. It helps to moisturise the dry vaginal mucous membranes.

The gel from Viviflor combines red clover extract, hyaluronic acid and TIAB. The tube is intended for a single application during intimate care. Here are tips on how to best use the gel.

Conclusion
Viviflor products are suitable for anyone who wants to soothe irritations in the intimate area or is looking for a product that helps them with dryness. What's practical is that they provide you with quick relief and the ingredients are well tolerated so as not to further irritate sensitive skin during intimate care. You're sure to find a product that suits your needs so that your intimate area can be balanced again and you can enjoy your sex life in a relaxed way.