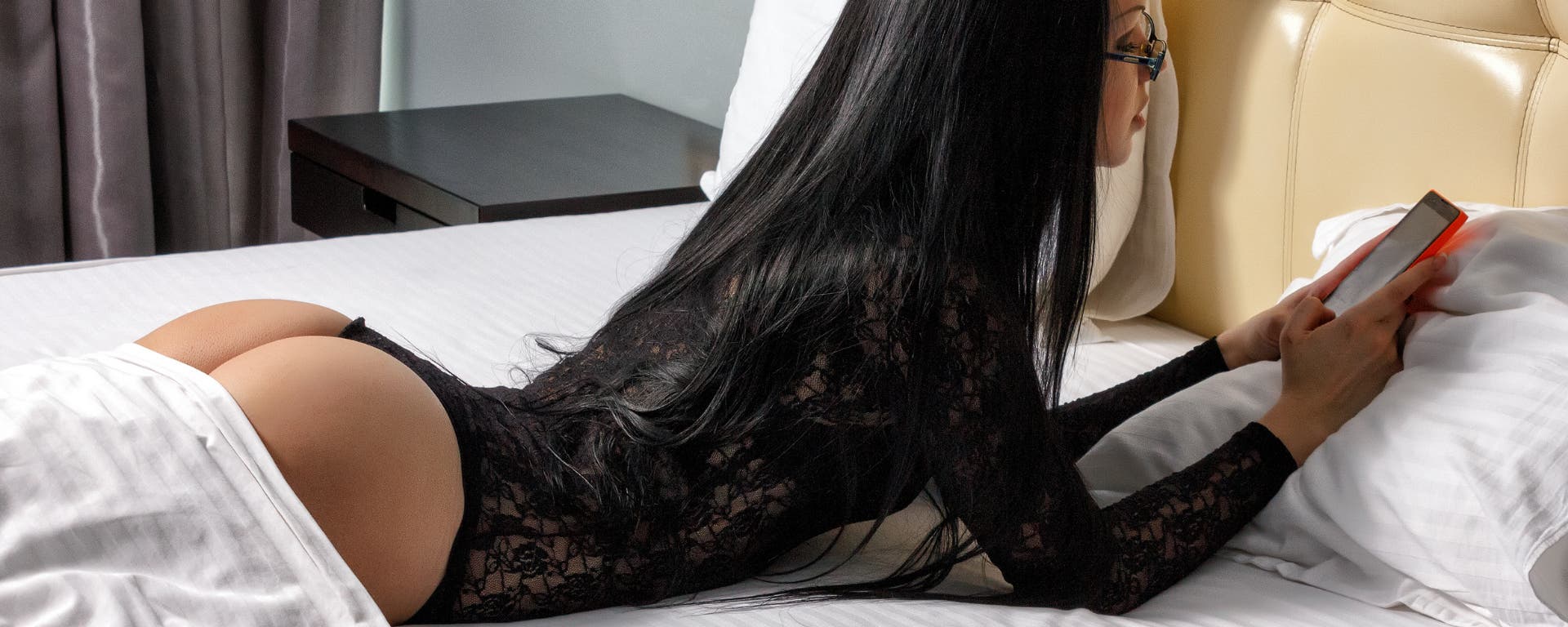 Anal sex: What you should know as a beginner
Delightful foreign territory or dangerous taboo? Sex through the back door undoubtedly has something excitingly forbidden about it. Men, as well as women, swear by the intensity of anal sex and more and more couples want to discover this novel pleasure for themselves. However, as a beginner in the field of anal games, there are some basic rules to follow:
Rule No. 1 - Relaxation
The be-all and end-all of anal sex lies in calmness and composure. After all, if you get too tense with excitement, you risk having some painful experiences. A soothing bath or a gentle massage around the anus can help to lighten the mood a bit. An in-depth conversation among partners, about insecurities and personal taboos is also important.
Rule No. 2 - Restrained pace
Especially with first attempts at anal sex, nothing should be rushed. Hard, fast movements can quickly lead to unpleasant injuries. Therefore, take it very slowly and give your body enough time to get used to the new feeling. After that, you can speed up as the mood takes you.
Rule No. 3 - Wet play
Without the right lubricant, anal sex can quickly end in disaster. The more slippery, the better - is the motto here. For this reason, it's best to get yourself a special anal lubricant gel, which additionally relaxes the anus and also ensures the right lubricity. The LS Smooth from Lovespring is a particularly popular anal lubricant, it does not stick and is completely odorless.
Rule No. 4 - Minimize risk
Although only the clean end of the intestine is penetrated during anal sex, the use of condoms is still highly recommended. Both man and woman thus prevents dangerous infections. Due to this, in no case should be changed from anal sex directly to vaginal sex!
Rule No. 5 - The right toy
If you are experimenting with anal sex toys for the first time, you should not try the big ones right away. Many toys were developed specifically for beginners and are therefore very easy to use. Anal plugs or small anal chains are highly recommended.
A good start is the crystal plug from EasyToys, thanks to its size. Also its base with pretty crystal protects against too deep penetration.
The exciting Body Rocker from Lovehoney is an anal vibrator that will give you lots of tingling climaxes, both alone and in pairs.
The gentle anal chain Joyballs Anal Wave can be slowly inserted ball by ball and stimulates the most sensitive areas in an incredible way.
Rule #6 - Preparation and follow-up:
To make sure your anal pleasure is still hygienic and thorough, anal showers are a great invention. Not only do they clean your anus, depending on the model, the shower has well-positioned glands so that you can already enjoy exciting stimulation during preparation.
Especially anal toys need to be cleaned well after use, so as to avoid infections and damage to the toy. The cleaning spray from LELO and also the LS Pure are suitable for all toys and effectively remove any bacteria.
Conclusion
The interaction of these six rules promises unbridled fun at the back door. Because properly executed, anal sex can give you very intense orgasms. Some women even claim anal stimulation is much stronger than vaginal. For this reason, the combination of anal and vaginal can really send women into ecstasy. So it's all a matter of technique and accessories.