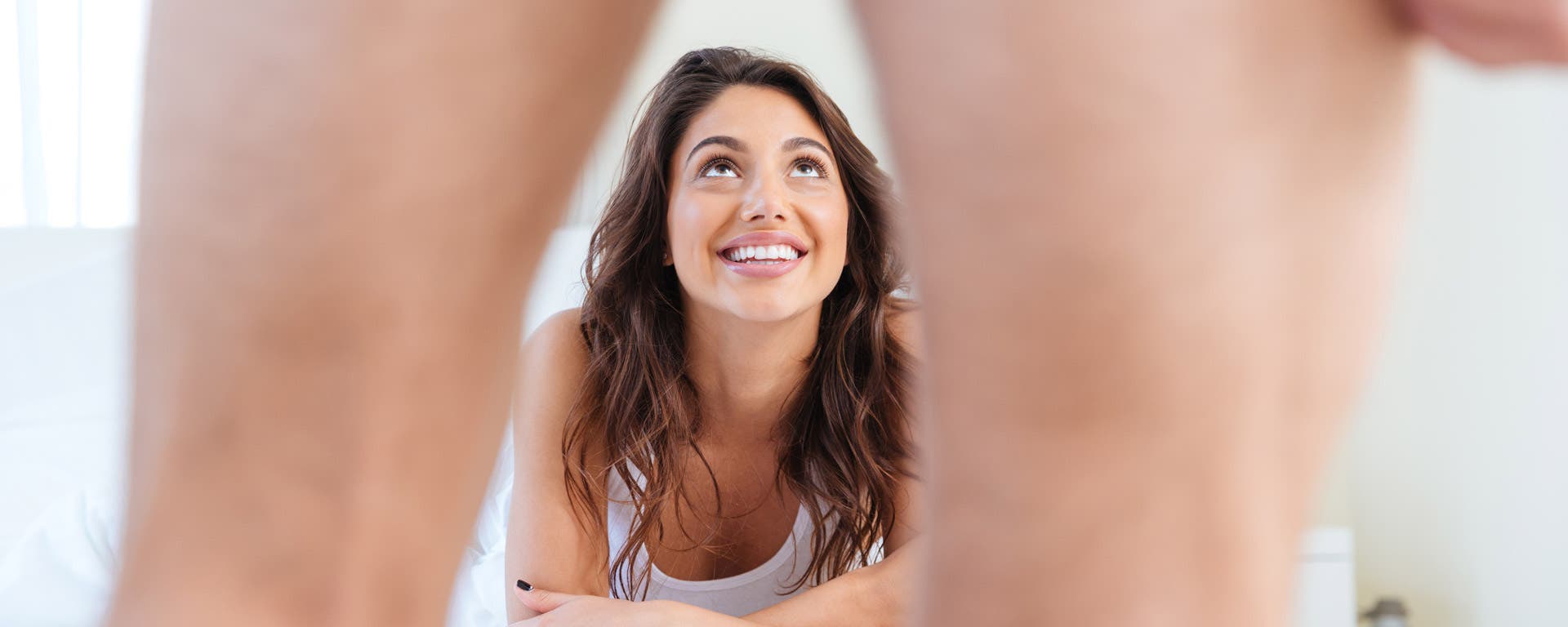 Swallowing during blowjob: Hot or not?
Oral sex is great! In this Amorana article, we've given you 11 tips and tricks to help you get the perfect blowjob from start to climax. But what about swallowing? Whether the sperm should stay in the mouth after the blowjob or be spit out is often discussed. Here is everything that is worth knowing.
Climax from blowjob
Imagine that you have really heated up your partner and brought him to an explosive orgasm. What do you do now? There are several ways to finish a blowjob: You can swallow the sperm, spit it out or the other person comes outside of your mouth.
Talk about the topic beforehand - think about what you feel like doing and whether you want to take sperm into your mouth. Don't be pressured or persuaded and do only what you want to do.
Interested in swallowing and want to learn more? We got you, below you will find everything you need to know.
Should you swallow after blowing?
There's no one answer to whether you should swallow. But prio number one for hot sex counts here too: It's important that sex together is done safely and with consensus, and that the person giving the blowjob is only doing what they're comfortable with and enjoy.
This means that when you give a blowjob, you decide what goes on and what does not. This includes deciding how deep the penis can be in your mouth and whether or not the orgasm happens in your mouth.
Is swallowing safe?
You should also protect yourself during blowjobs: You won't get pregnant from semen in your mouth, but you can contract sexually transmitted infections (STIs). Even without leaking semen, pathogens can reach the mucous membranes of the oral cavity. That's why it's important that you talk to each other first. Be sure to share if you have an STI and protection through contraception is also important in any case during blowjobs.
It is best to follow the safer sex rules when giving a blowjob to reduce the risk of infection. With condoms you are safer on the road and the blowjob can be even more pleasurable. Our tip: It's worth trying out different flavors - it makes the experience even more sensual!
Unprotected oral sex
Health is at least as important during sex as the fun you should have. Get tested regularly for STIs (especially if you have frequently changing sex partners). Before engaging in unprotected oral sex, make absolutely sure that everyone involved is healthy.
Swallowing options
If you have sperm in your mouth after orgasm and decide against spitting it out, you have several options. You can let it flow out of your mouth easily. That's handy if you don't want to swallow the whole lot - and might even turn your partner on further.
Another option: you wait and keep the ejaculate in your mouth for a short time. For example, you can continue to gently pleasure your sweetheart orally and use the sperm as a lubricant.
The sperm can of course also be swallowed directly after the orgasm. If you provide yourself with a glass of water, you are perfectly prepared to feel fresh after swallowing.
You want more variety? If you use a flavored lube (strawberry or chocolate, for example) when blowing, you'll notice a fruity note when swallowing.
Does the taste of semen change with food?
The taste of semen can vary - that it immediately tastes like what your date last drank is a myth. What is true, however: The taste can actually change due to certain foods.
However, this doesn't happen super fast, but usually only takes effect over a longer period of time. Things that tend to negatively affect taste include alcohol, garlic and nicotine. Fruits and juices such as pineapple juice, on the other hand, can make sperm taste slightly sweet. A balanced, healthy diet is therefore not only worthwhile for your well-being, but also for your sex life.