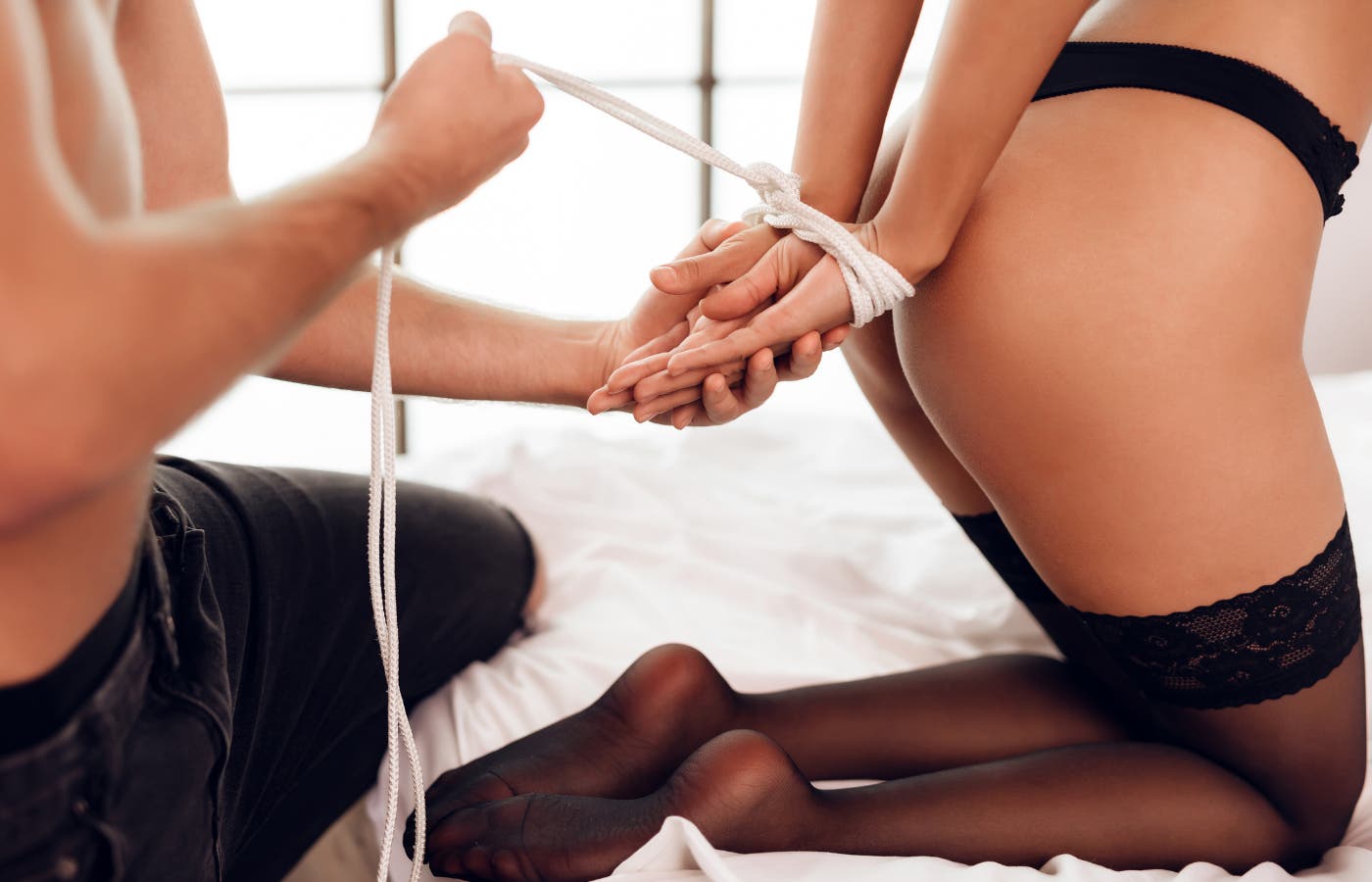 Bondage & Co: This is how BDSM works!
Bondage games, punches on the butt and blindfolded eyes are no longer taboo since 50 Shades of Grey at the latest - on the contrary, the hot BDSM games are becoming more and more popular. Are you curious and would like to try it out? Then read here the most important tips for safe and pleasurable BDSM play and discover the right products for your bondage adventure.
Enter the world of BDSM
Heard something about BDSM every now and then and the temptation to try it out is great? You or you are sure and want to dive into the BDSM world? Then here are a few valuable tips on how to get started in this sexual adventure.
Before you dare to play harder games, you should definitely test practices in a gentle way. Then you can enjoy your consistently positive experience afterwards.
Rules must be respected
Discuss any play practices beforehand, agree to them clearly, and make a safeword that interrupts play. Don't overstep boundaries and only go as far as you have agreed to beforehand.
Many couples are curious about bondage play: For starters, soft restraints made of (synthetic) leather that don't cut and can be easily removed are suitable. If you use ropes, be sure to have a suitable pair of scissors nearby.
If you already want to dare to play bigger bondage games, you can fall back on a comprehensive set, or test the simultaneous tying of hands and feet...
Pampering or punishment with sexy spanking
For many bondage enthusiasts, gentle to strong pain cannot be missing from BDSM. For the beginning: Gentle strokes and carefully approach new body parts. The buttocks are particularly suitable for this, sensitive zones such as feet, hands or the face should be left out. First test the effect of light pats with your hands before you get a paddle or a whip.
Each whip and flogger has a different effect. For example, a shag whip can be used gently to strongly and is suitable for beginners and professionals. Likewise, it can be used to stroke and tickle the body.
After that, you can dare to use a wider paddle and harder practices. But also here applies: Mutual check-ins, no border crossings and open communication are the be-all and end-all!
Go to the limit and discover hot accessories
Nothing ventured, nothing gained: Once your boundaries are clear and you've gotten comfortable with each other, there's no limit to your imagination. Test exciting role-playing games or incorporate sex toys and accessories into your BDSM games. Explore and stimulate your bodies with feathers or connect your eyes with a mask. Focus on your senses and discover new sensations.
With a diverse set, you can test new techniques and intensify the games. You can also experiment with the included toys. For example, tie your partner to the bed and spoil him or her with a toy until just before orgasm.
You can also playfully approach the BDSM theme and discover your limits step by step. This BDSM sex game is ideal for that:
I want more: this is how orgasm control works
Edging is a technique in which the vagina, clitoris, vulva or penis are stimulated until just before orgasm. You can practice edging by yourself with toys, but orgasm control is even more fun with a partner. Edging is often combined with BDSM practices, in which toys like whips or clamps come into play shortly before orgasm.
For example, spoil your partner with the Womanizer DUO while she is tied to the bed - shortly before orgasm you interrupt the game and spoil her with tender strokes or stroke her whole body with a feather.
For male edging, the Orctan masturbator is ideal - pamper him with the best-selling toy and drive it along his penis until he almost climaxes. At the same time, you can tease him with hot kisses or touches.
Likewise, curious ones can resort to a penis cage: The cage for the best piece provides exciting control and can be very stimulating for advanced players.
Shared pleasure is double happiness
Note here, too: Edging is only fun if both partners* enjoy it and give their consent. Otherwise, you can try the exciting practice yourself with your favorite toys.
If you feel inspired and can't wait to have your own BDSM experience, there are surely some great bondage toys and accessories for you to find here. Be brave and enjoy this special feeling of a different sexual experience.